Innovation should link to Intellectual Property. The EU helps you to protect your ideas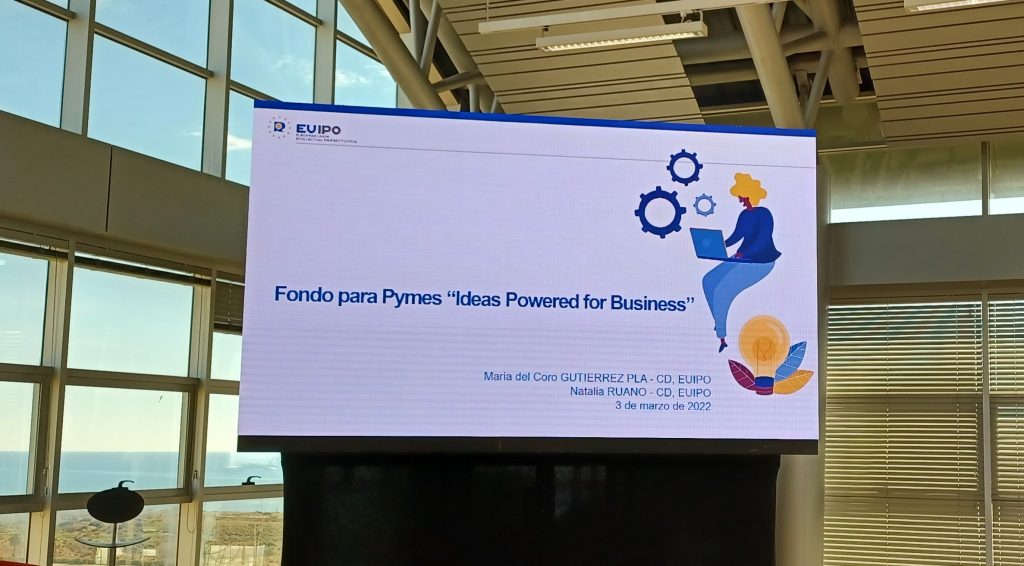 "Europe is just on the corner" With these words, the conference regarding the #SMEfund started last week; it envolved our EUIPO's neighbours, in the Digital District, Alicante.
Do you know that in 2021 12,000 SMEs benefited from this grant? In the ongoing year, 4,000 businesses have already applied for it.
Under the tittle "SMEfund: Ideas Powered for Business", it was surprising to know that the self-employed (which are "business" too and we sometimes forget) can also benefit from this aid.
We were able to better understand why the well-known "IP Businesses" are so interesting for an enterprise. The opportunity to licence our Trademark for others to produce it, was perfectly showed in the example of a scientist who applies new components to his fertilising.
CUSTOMER CARE DEPARTMENT

On the other hand, Natalia Ruano detailed in her didactic speech the steps we have to follow to apply for the grants:
Bonus 1: up to 1,500 Eur in the IP Scan Service, trademarks, drawings and designs fees.
** I would like to draw your attention to the fact that, Spain is really fortunate because it is among the countries which benefit form IP Scan Service. Not all countries do. Euipo is working to achieve a higher cope in this issue.
Bonus 2: up to 750 Eur in patents fees. Don't let them take your idea away!
No more than 9% of EU SMEs make use of the Intellectual Property. We must be aware that an efficient IP strategy may be crucial to reach effectiveness in the global market. Which will translate in the near future not only into profitability, but reputation for our projects.
BETTER SLEEP…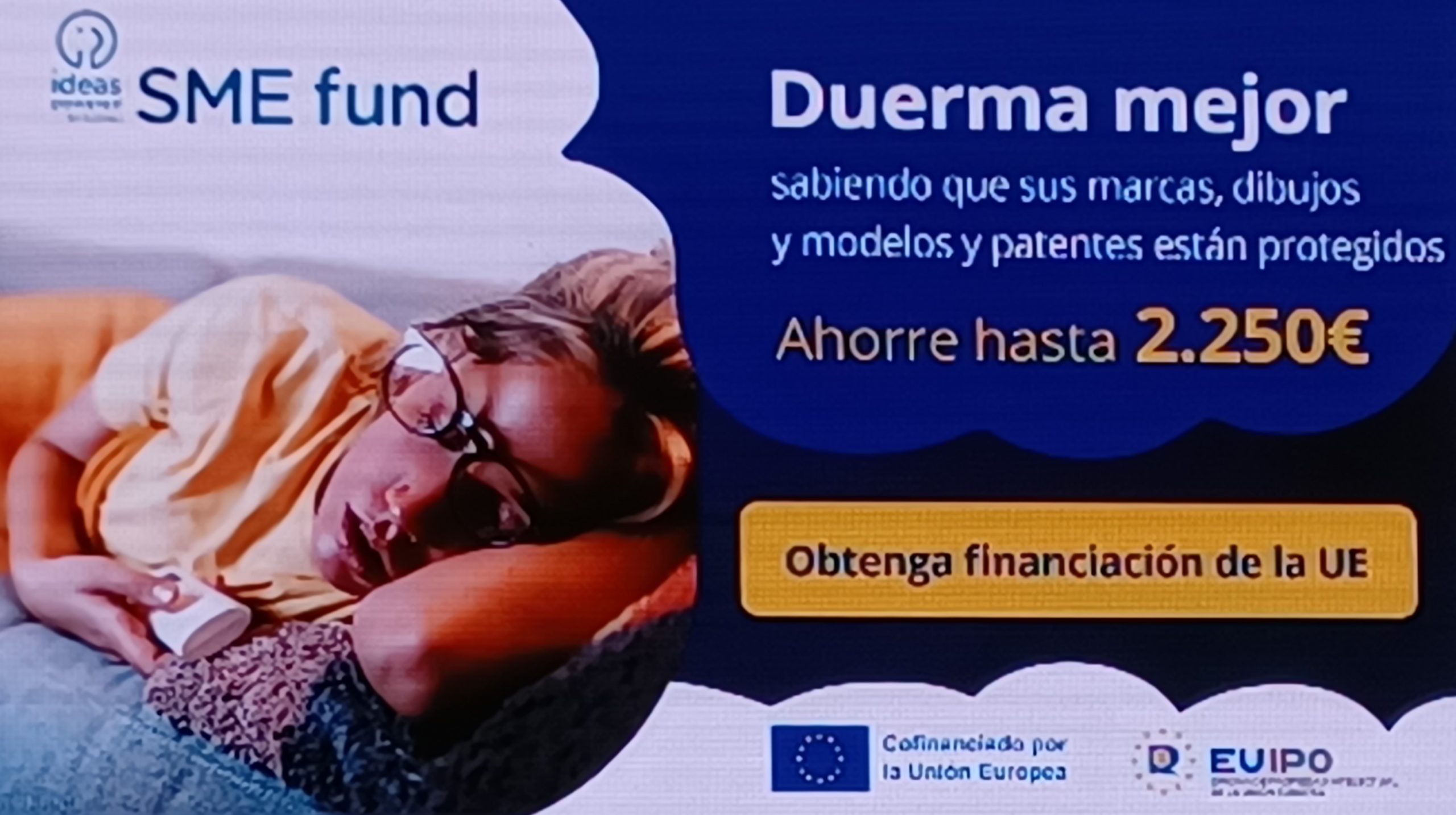 Euipo wishes us a much better sleep knowing that, our trademarks, designs and patents are protected. This is the reason why the European Commission together with Euipo have undertaken the SMEfund initiative in "Ideas Powered for Business"